You Don't Have to Take Our Word for It!

Here's what some of our satisfied customers have to say about Lavender Brothers: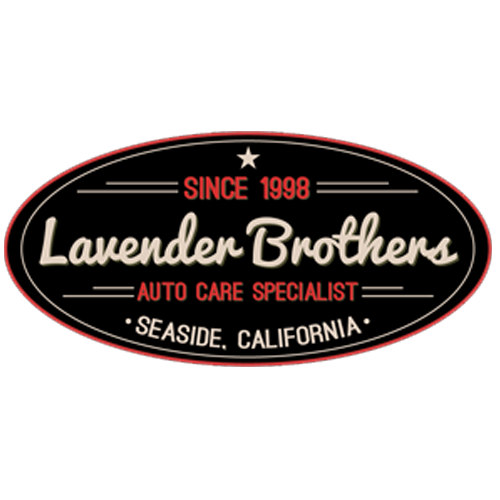 I like these guys! They keep me feeling confident in my belief that they are good at what they do by doing it good.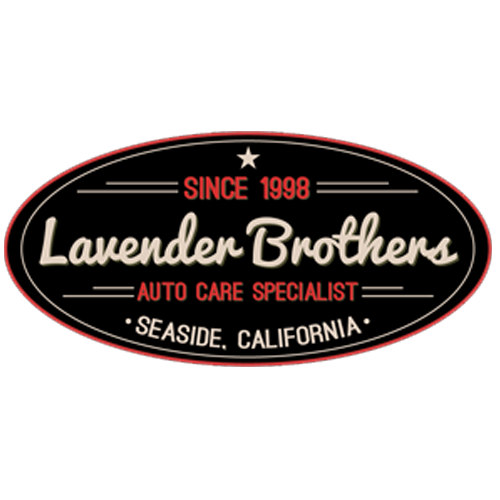 Very happy with the work done with my truck. Ford took a while to get the parts but the mechanic went out of his way to make sure I got it back as soon as possible. I definitely won't be taking my truck anywhere other than lavander brothers from now on.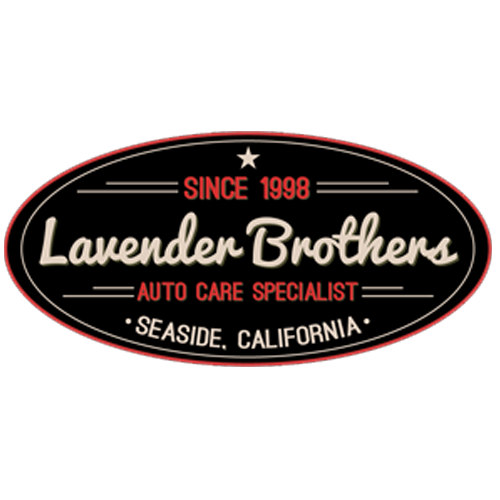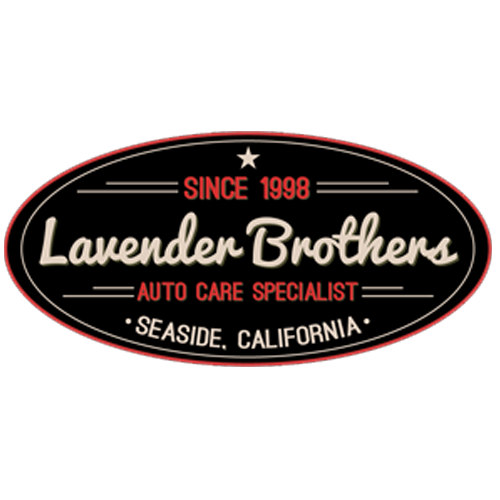 Lavender Brother's Automotive is simply the best.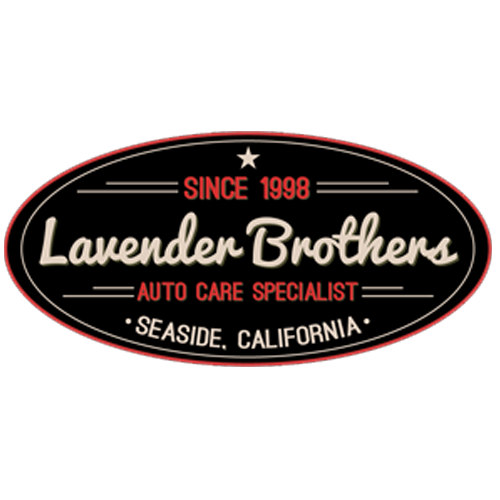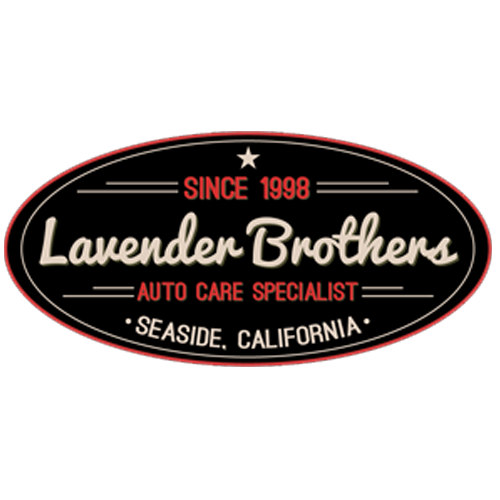 Once again lavender Brothers has come through solving a difficult problem on my big truck. After some serious diagnosis, Toby figured out that my hydro booster was faulty and in so doing resolved my brake issue. That's three times I've had service in the last year and highly satisfied every time. Ram 2500 diesel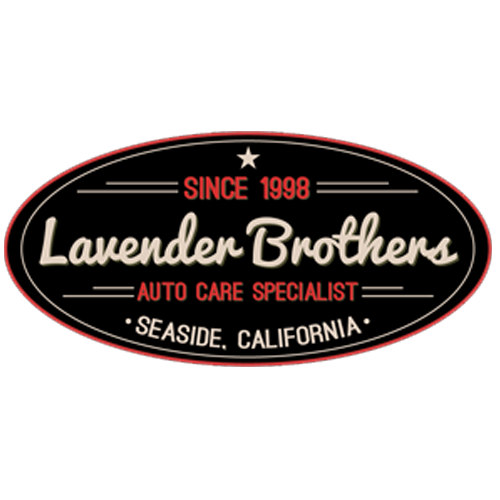 That you all are friendly and aren't too expensive. Also, you let the customer know what you found out step by step.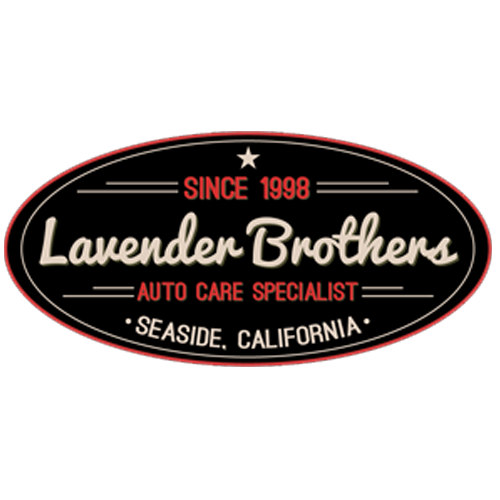 Lavender Brother's Automotive is simply the best. Their superb customer service and quality of work is unsurpassed. You can always depend upon Lavenders to get the job done right the first time.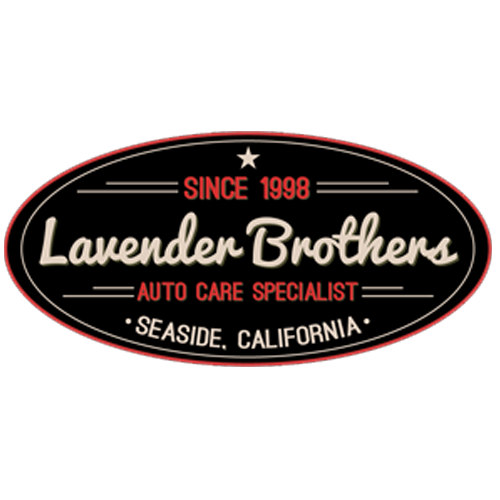 Quality work. Excellent workmanship with no excuses. See these guys if you want it done right the first time and sorted out before you pick up the vehicle. Also Robin the service manager is easy to get a hold of and quite helpful. Robin handled all the little details on a semi complicated job, and answered lots of questions patiently, got the job done like a swiss watchmaker. and of course thanks to the guys that worked on the jeep and the owner, Toby. Robin will take care of you.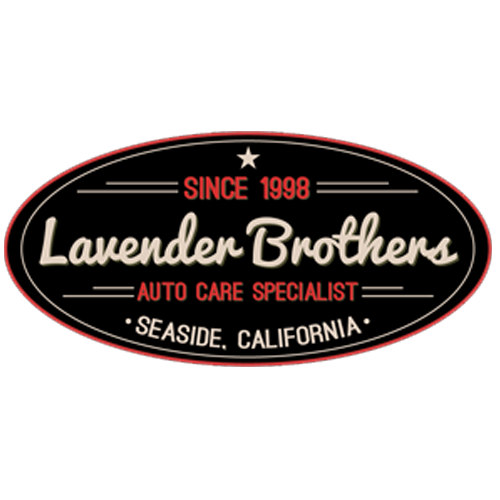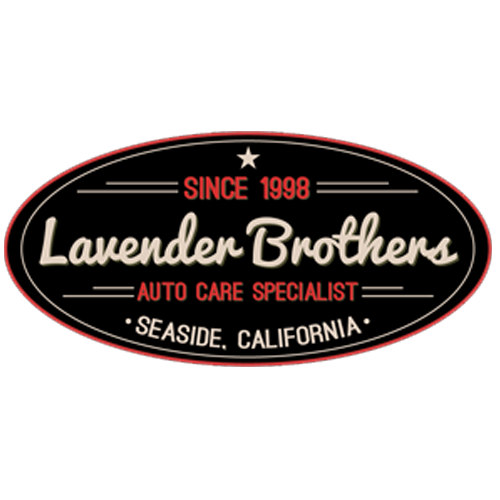 Thank you guys, you guys did a great job.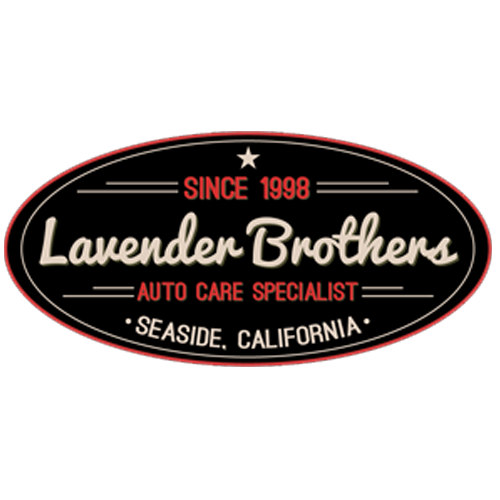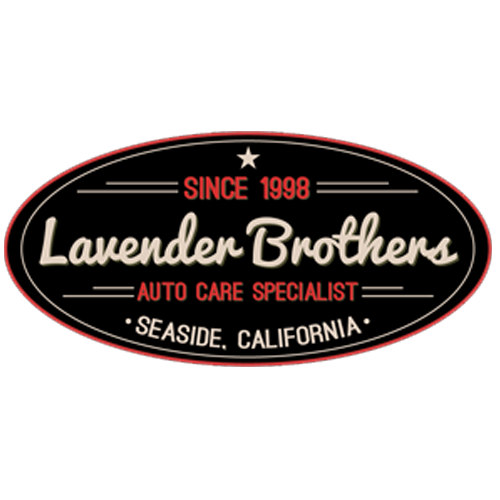 Robin stayed in contact with me . His team did an excellent job on my truck at a reasonable price. i think i have found the Diesel Shop i have been hunting. i will be bad for sure.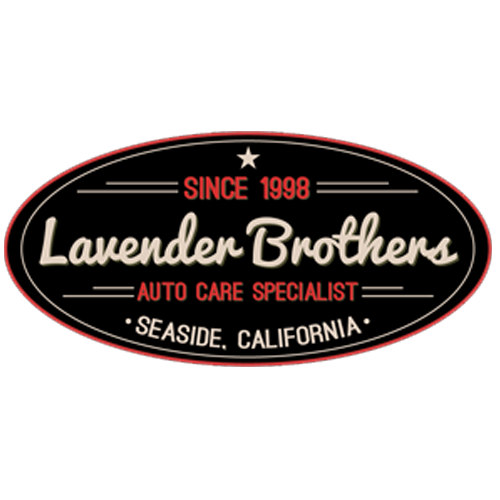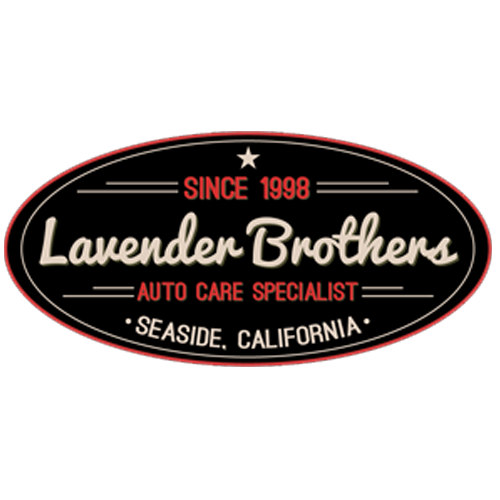 Robin got me in on time and the service was great and timely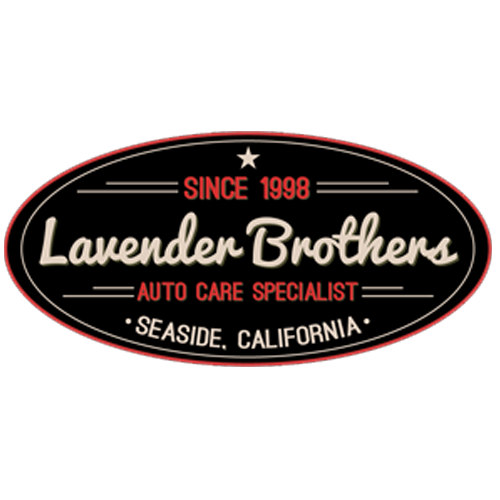 "They are the place to go for custom work involving modified vehicles like SportsMobiles. They rebuilt my boat trailer and saved my vacation when they found a tire that was about to separate at the bead. They are creative and support auto enthusiasts and have a wide skill set and a great staff. Because if these qualities they are in high demand. So to keep customers happy they have expanded continue to grow their business with six more service bays in a convenient close location that is walking distance from the original site. I wish them will and see a great future ahead for them and the local community"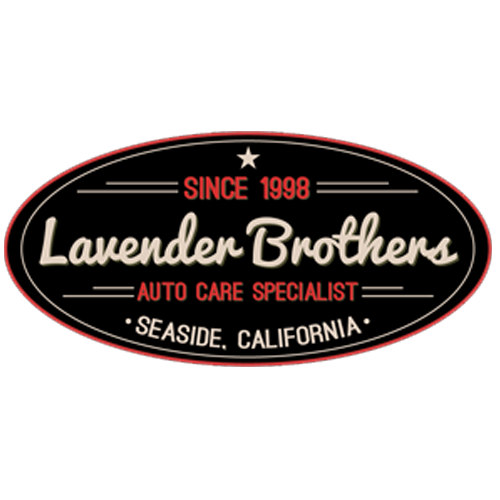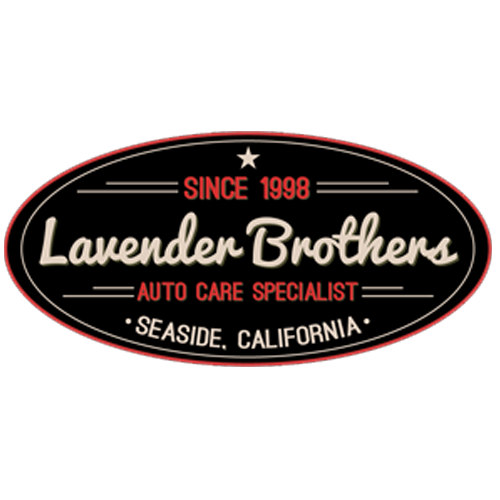 The best three automotive shop and service in seaside I'm recommend friendly Tecnition and owner work with customer warranty parts and service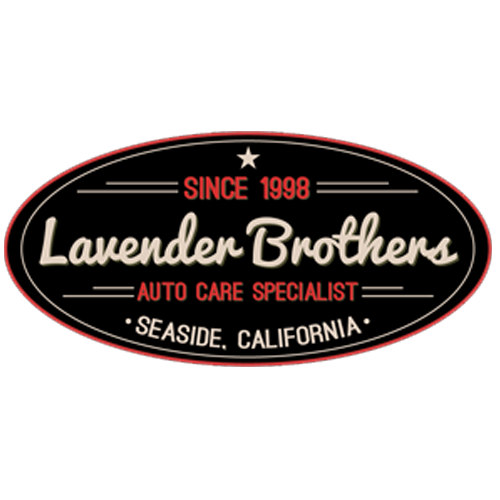 I would definitely recommend lavender brothers. They have a great team that is very knowledgeable in many different aspects of automotive repair and custom work. Great customer service all well. It's the only place I take my vehicles to get work done.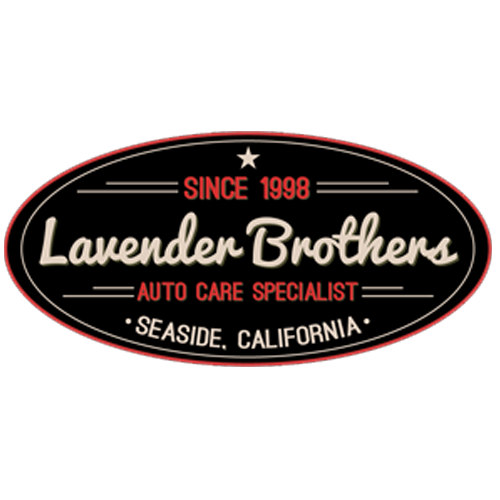 Professional. Knowledgeable. Very pleasant to work with. I could offer more positive comments but zero negative ones.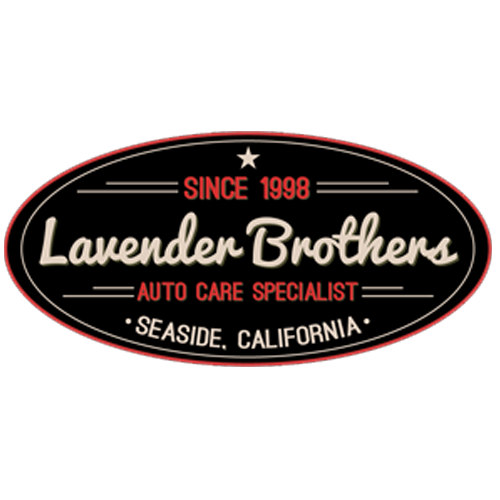 Thank you for all the great customer service! You guys are always so professional.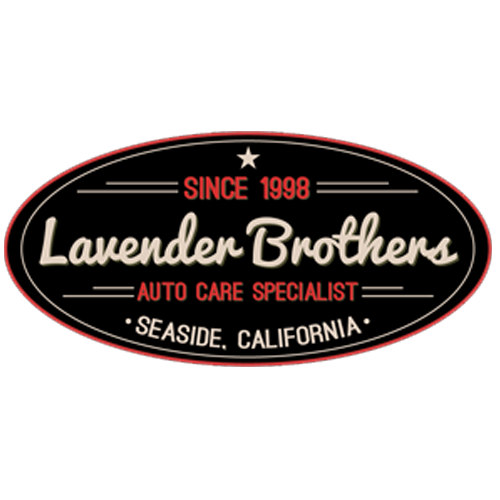 Always the best, thanks guys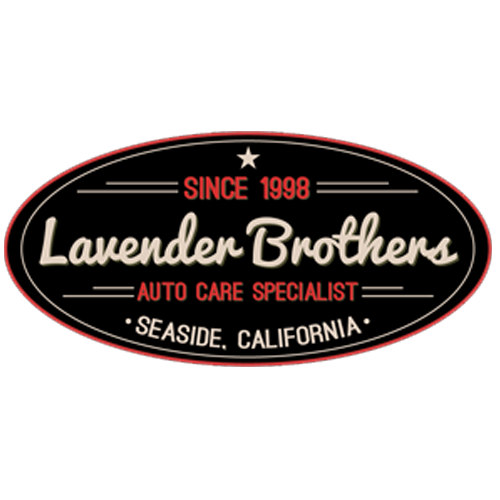 Did a great job, on time and budget!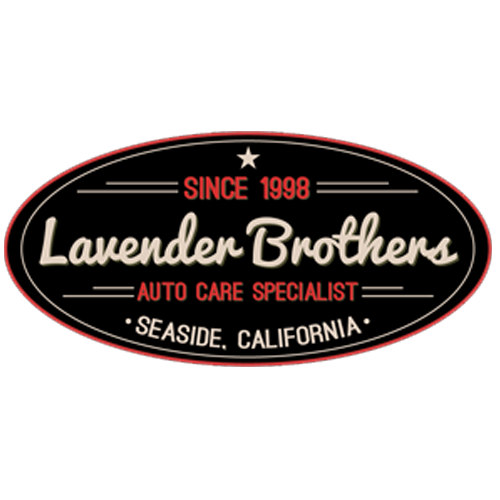 The team with Robin in service are always great. Only place I bring my truck for trustworthy work and support. Also starting to bring my wife's car there for maintenance. Five stars all the way.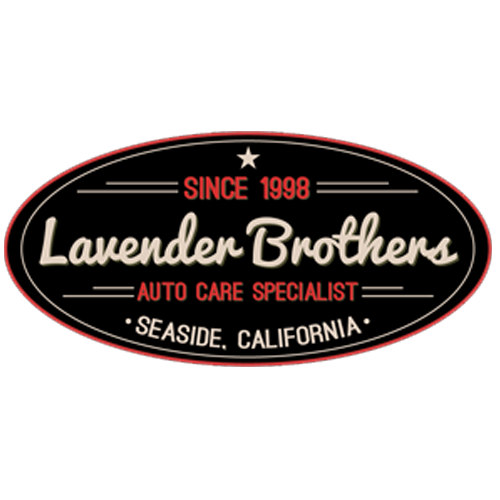 "I like Robin And your shop By one of the main reasons I brought my car there was not addressed or completed And I'm not happy about that"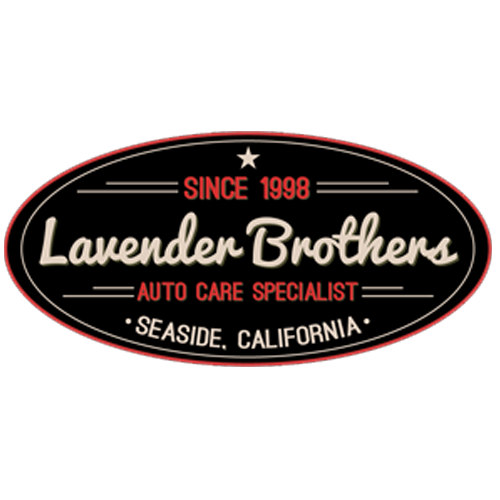 I have been satisfied with the service and personnel. Robin, Scott and Matt have always been very helpful.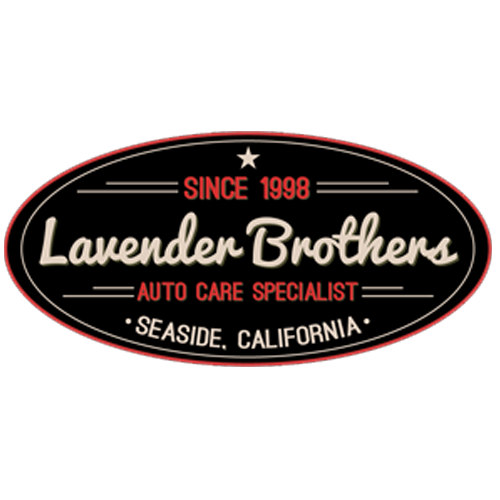 attention to detail with VERY good customer service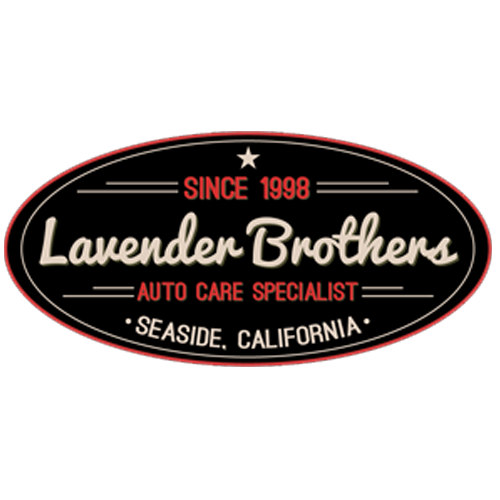 Customer service is always on point and I'm always taken care of. Excellent quality of work - this is the only place I trust taking care of my truck.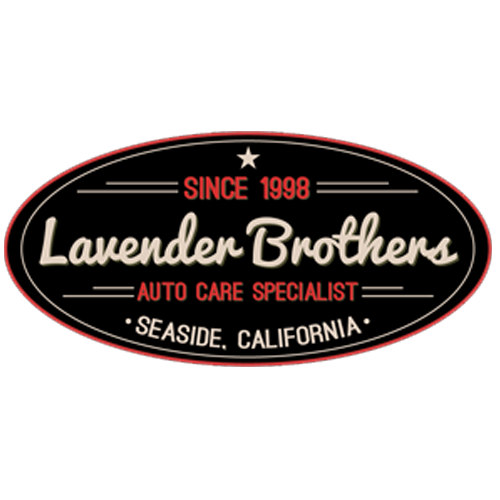 "Perfectly proffeaional, Quality of work excellent Timely service awesome"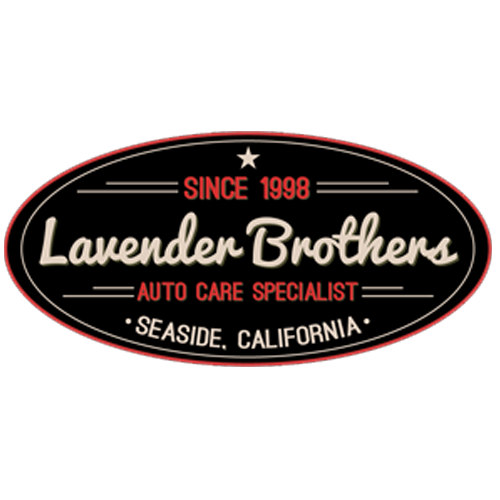 Toby and Matt have done an amazing job with my Bronco. They are very thorough...patient...and do great work!!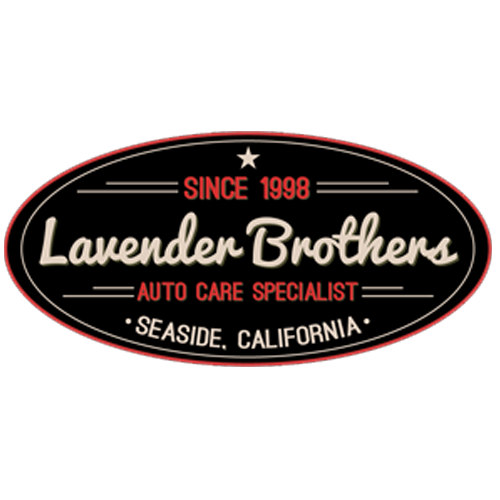 Very thorough, friendly staff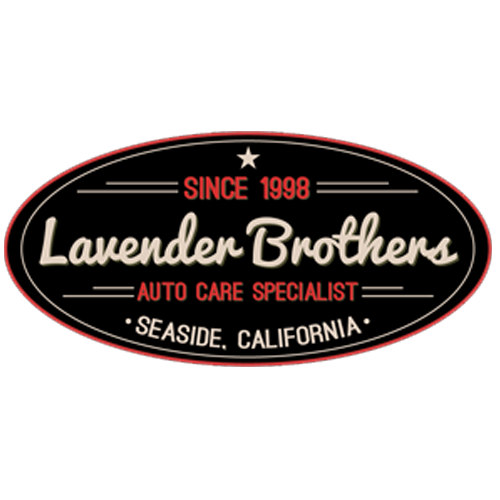 I'd tell them to check out Lavender Bros over other shops in the Monterey Bay. Appreciate the texts with photos of what was found during inspection. No BS shop, they don't oversell you things you don't need and definitely the best off-road shop in the area.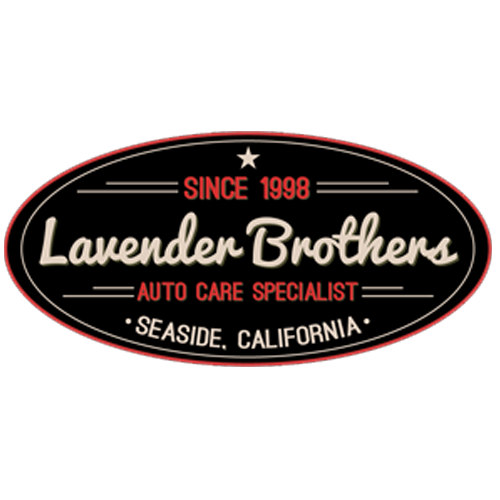 Trustworthy, honest, excellent work!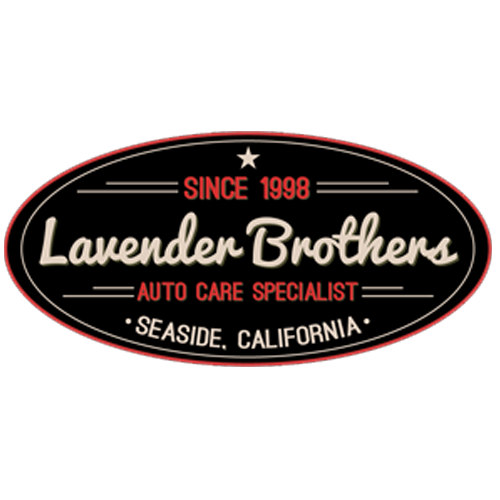 Lavenders has repaired three of my vehicles and we have been very satisfied with their work.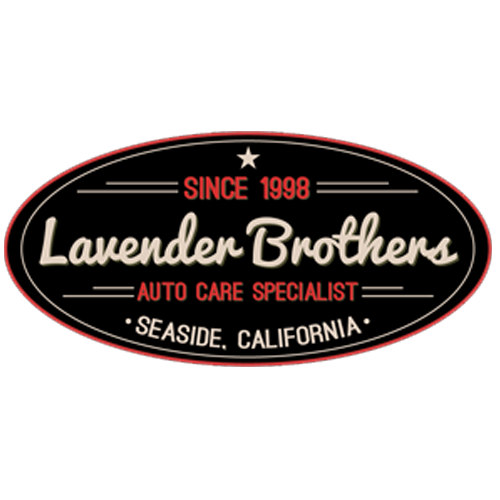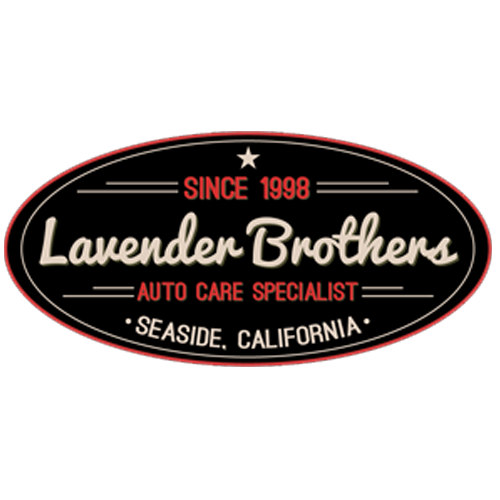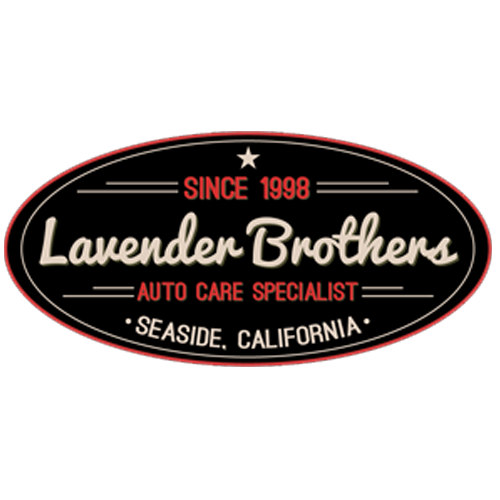 Everyone from the first phone call to having my truck service was very informative and friendly. Most definitely will be bringing my truck back.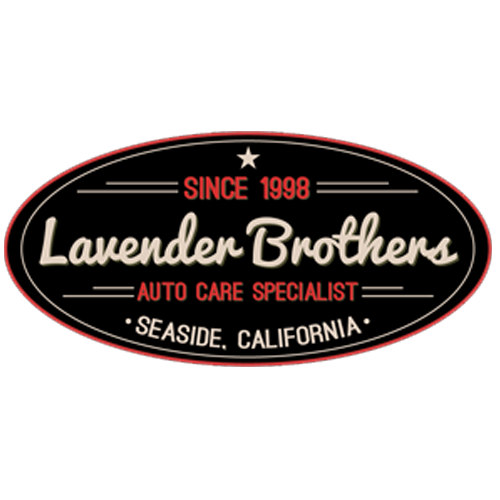 Lavender Brother's does great work, has knowledgeable technicians, and great costumer service.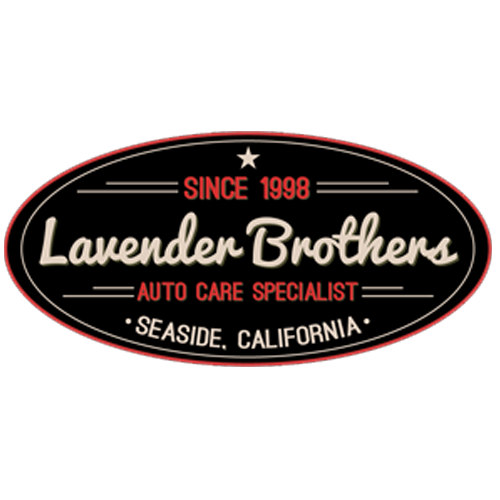 Everyone is always very friendly and helpful. Their work ethic and quality set the standards above for everyone else. I'm very happy with the work they have done for me and will continue to have my vehicles serviced by Lavender Brothers.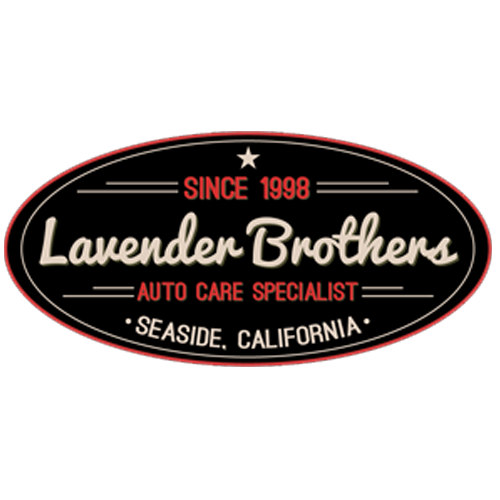 This is the Right place to take ANY vehicle. Top notch service and staff!! The Vehicle Report" I received was great to see every detail on my car. I even brought my wife's car in that next week to get some work done. Great job all around!"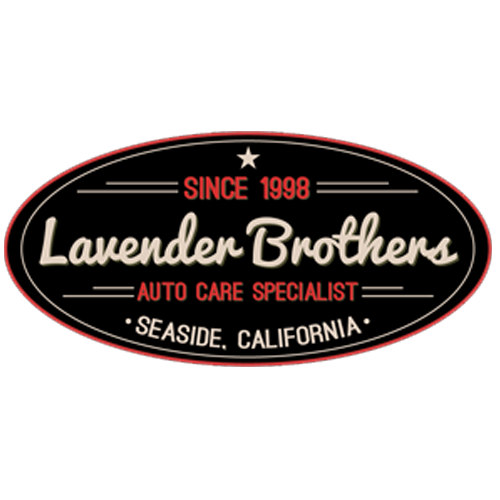 Very fast and great work!!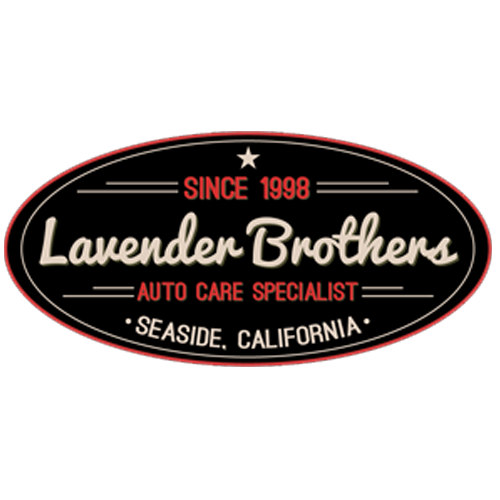 It's the only place I trust with my car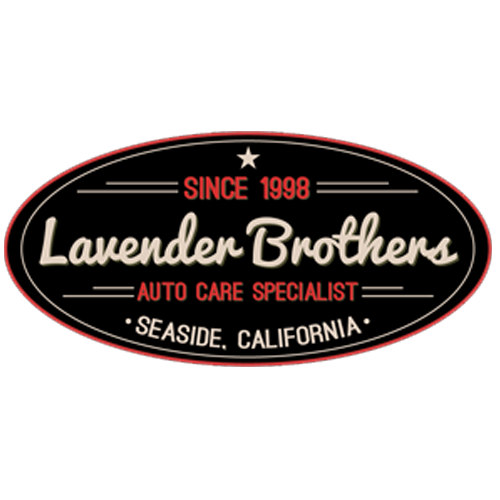 Lavender Brother's Automotive was recommended to me as the #1 choice for keeping my Jeep in tip top condition. That recommendation has proven true time and time and again. And the quality of work is so good, I now take my 4x4 pickup truck there for servicing and care as well! It's just hard to express the peace of mind I have from the confidence Lavender Brother's Automotive inspires. You won't be disappointed!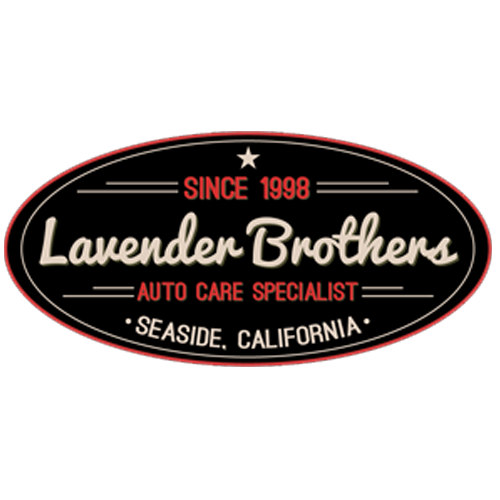 Very thorough and Robin was great to deal with. It was refreshing to get quality work and the final cost was less than the quote. Lavendar brother's will be getting all my work. Much appreciated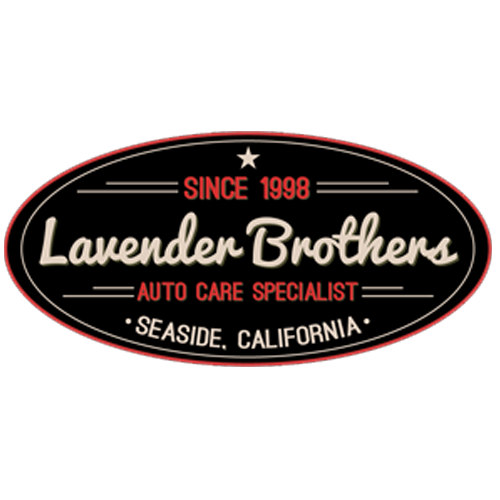 friendly and very professional service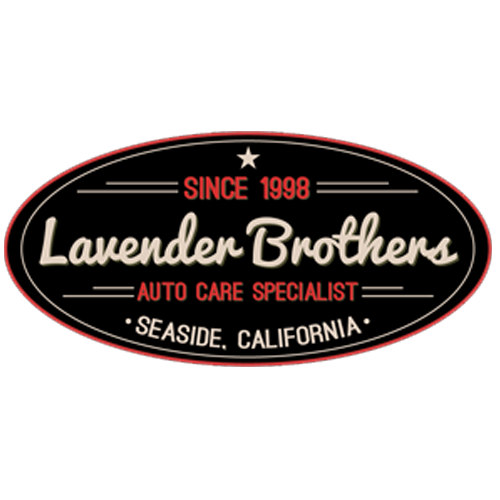 Easily a 10/10 Shop! If it wasn't for CA Rules, they would be that much better!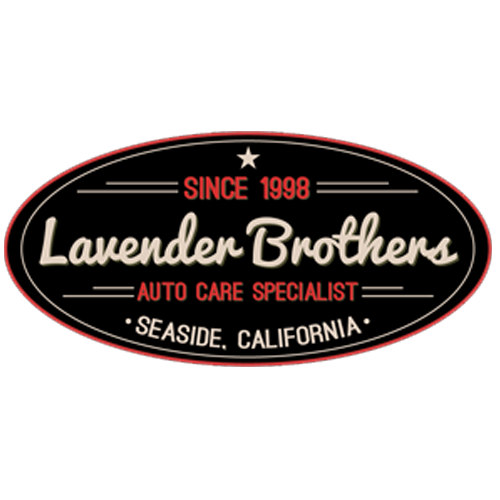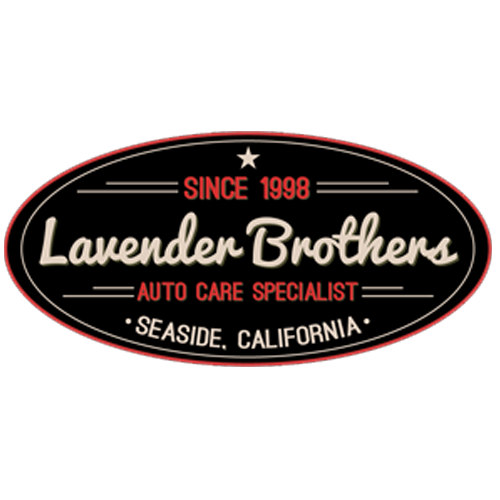 It was by far the best mechanic experience I have ever had!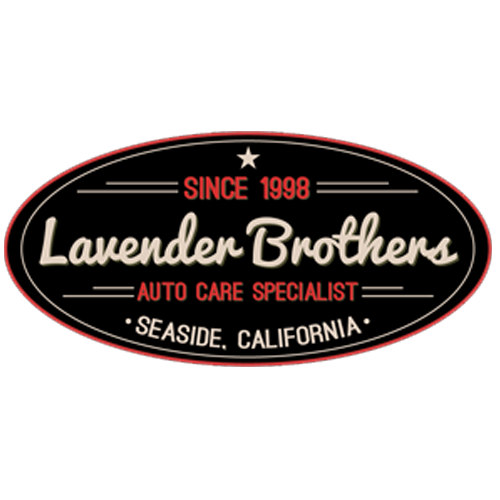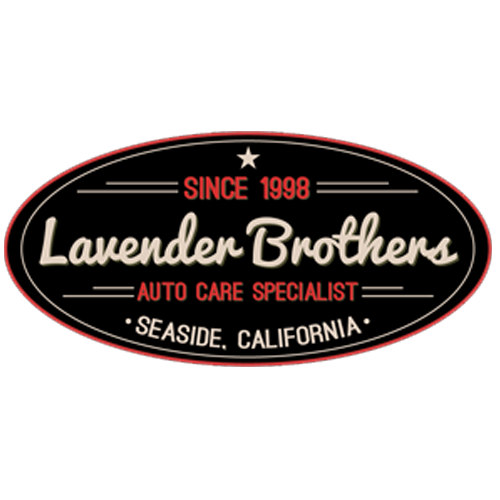 I would say you can totally trust in what they tell you, their level of service, integrity and honesty makes them the best in automotive repair!! Robin and Matt are great guys and extremely knowledgeable!! Toby Lavender (the owner) has done a great job at building a very reputable and most importantly honest business that makes you feel comfortable with leaving your car in their care!!!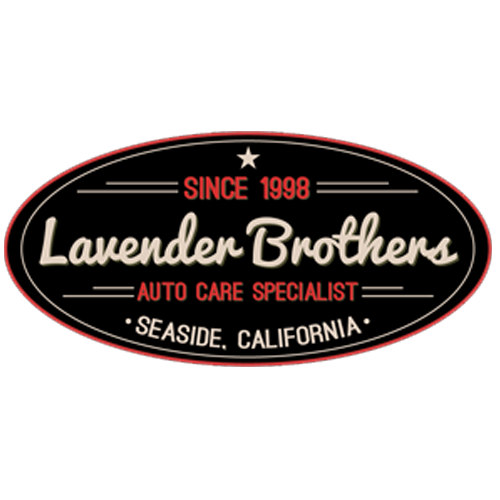 Top notch quality and excellent service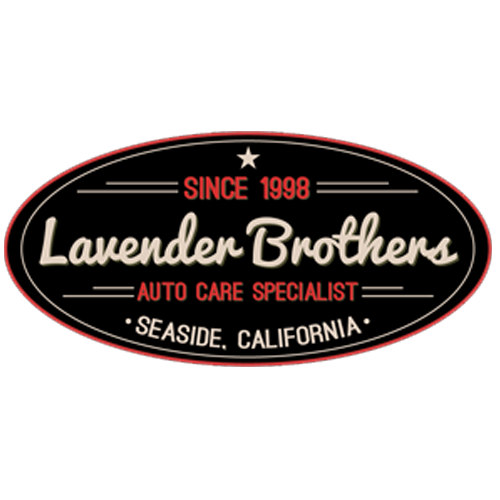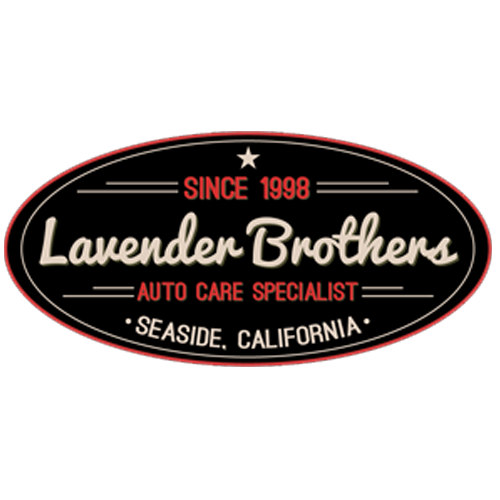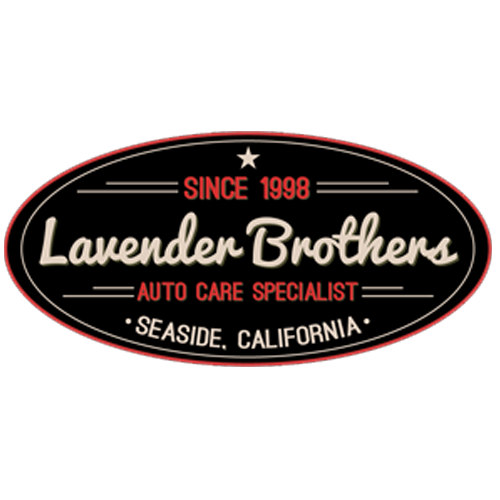 they are the best hands down!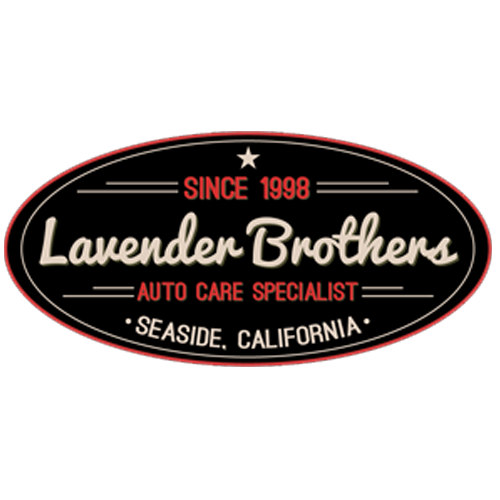 The best shop about service & quality parts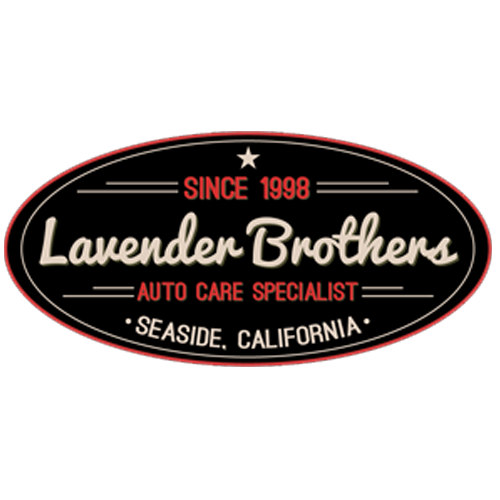 Knowledgeable, expert, friendly service at reasonable rates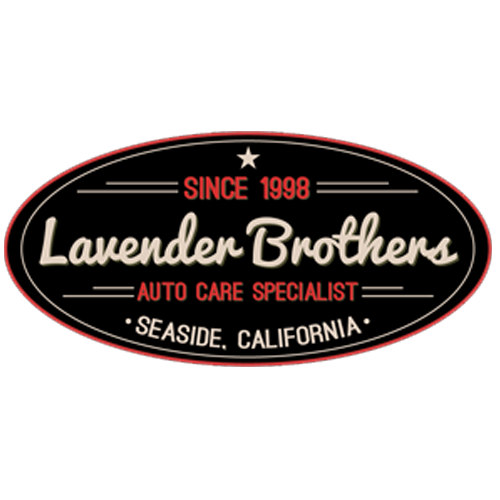 Definitely a top quality shop! Thanks for the amazing work on my bronco!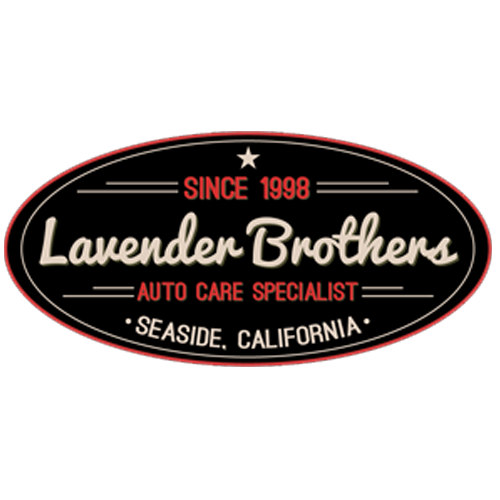 "Excellent quality Truck came back clean on time and driving great"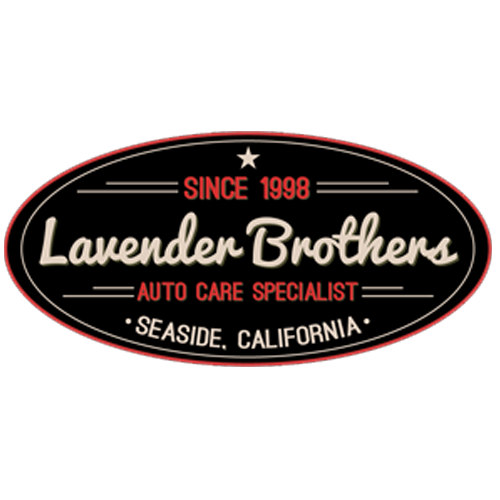 I would say they are very thorough and trustworthy and will continue to use them for my car repair needs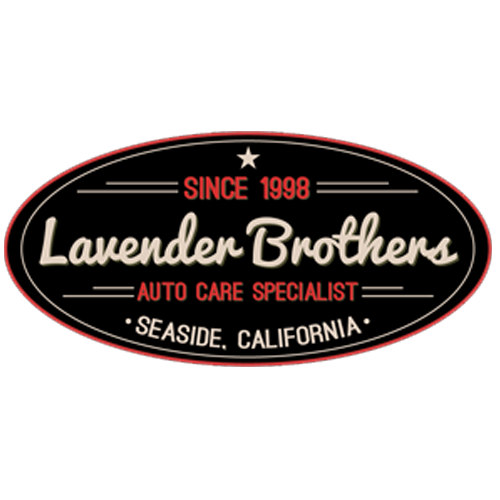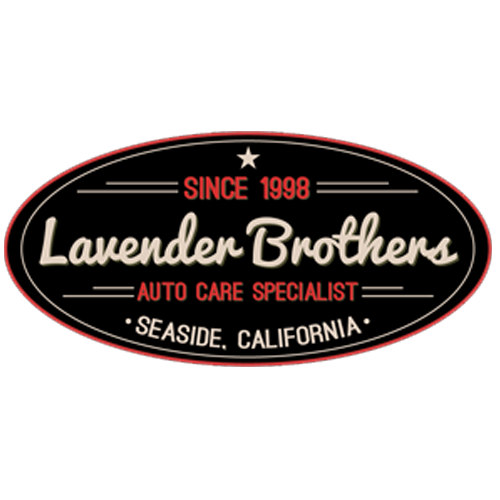 I won't even consider taking my vehicles somewhere else!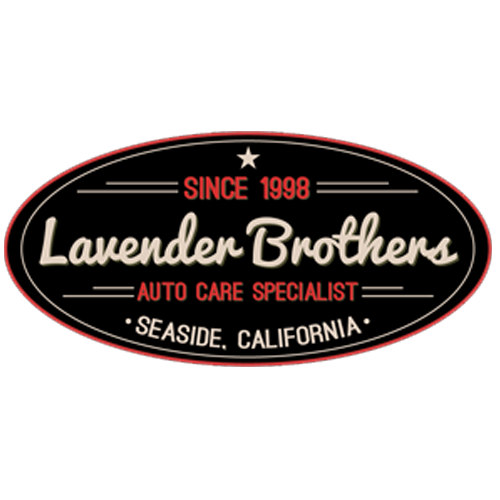 Their customer service is excellent and the quality of their work and attention to detail is top-notch.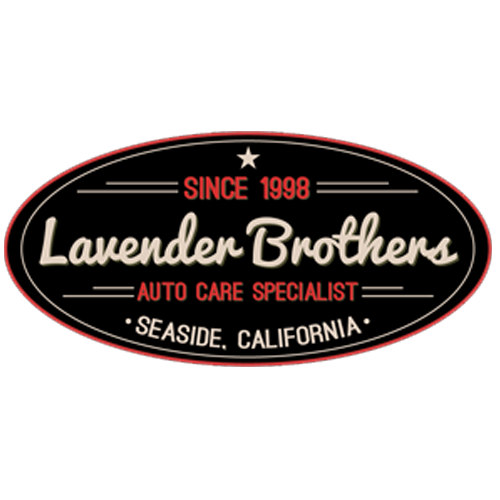 We appreciate the thorough diagnostics, so that we know what we're dealing with up front. They are very professional and do a great job.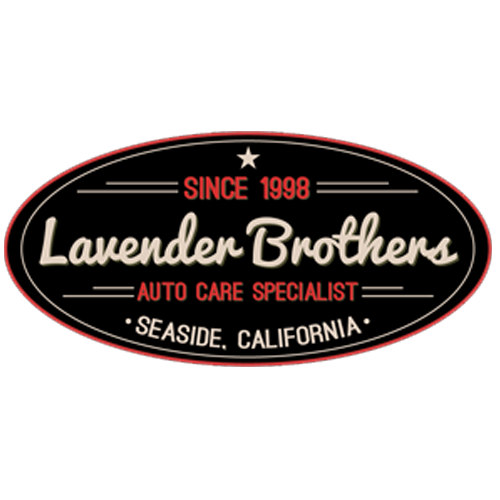 Lavender Bros is top notch. Best in town. I wouldn't take my truck anywhere else.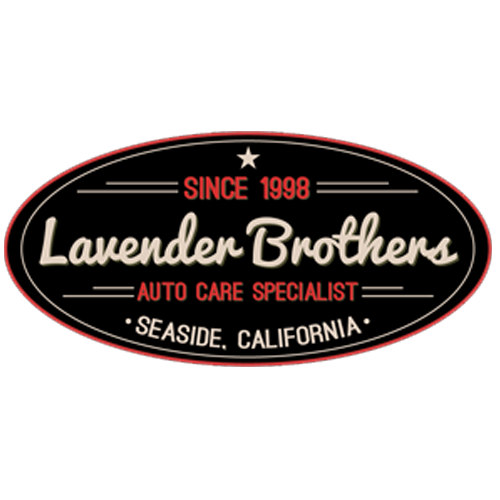 Exceptional work quality and customer service. Can always count on Lavender Brother's to perform top quality work and get the job done right the first time.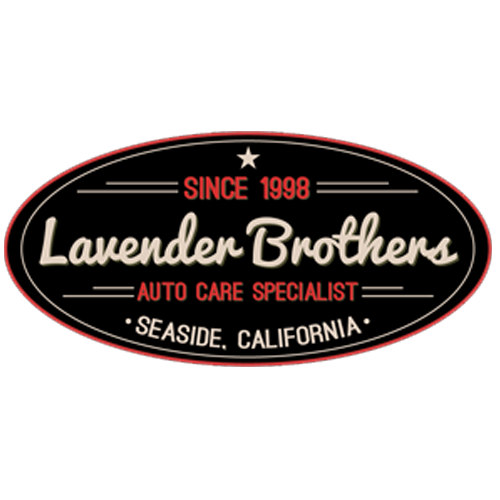 Our go to place for work to be done. Trustworthy. Excellent work & outstanding customer service!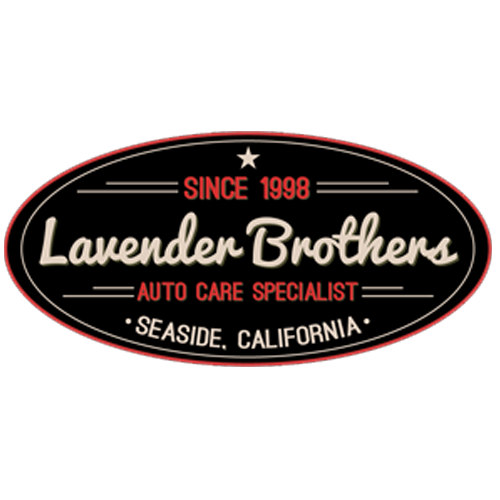 They go the extra mile to get the job done right.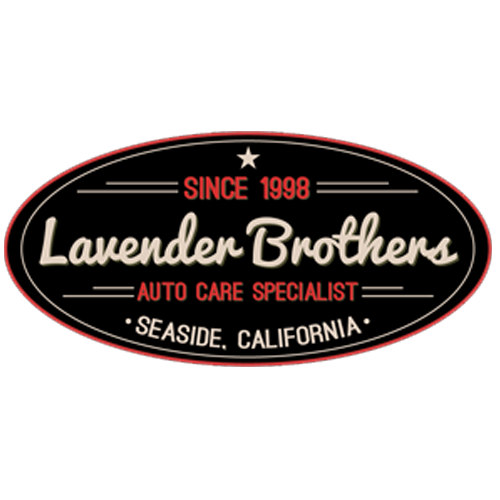 "Great work and friendly service. Had a real issue with my suburban And Toby was able to figure it out And get me back on the road."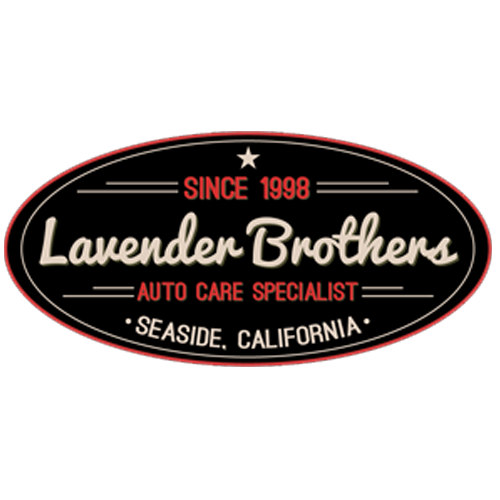 Very knowledgable about my truck and helped create a maintenance plan to fit my budget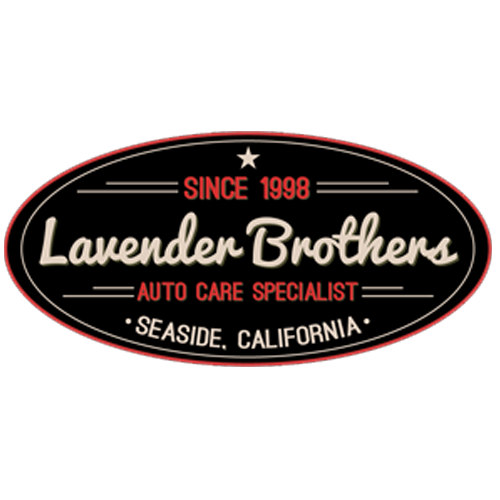 They are very thorough , they explain everything that needs fixing . Best mechanic experience I've had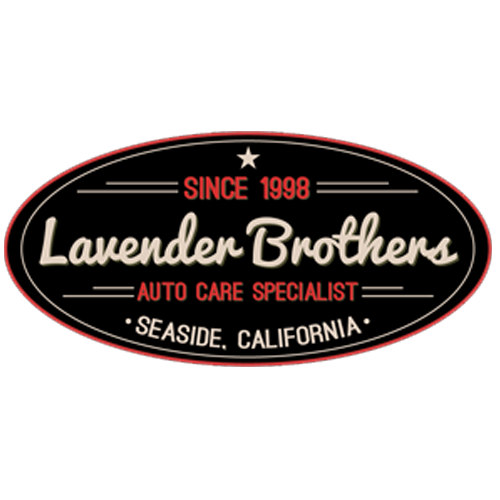 The best quality mechanics on the Monterey Peninsula! Quality work and excellent customer service/communication.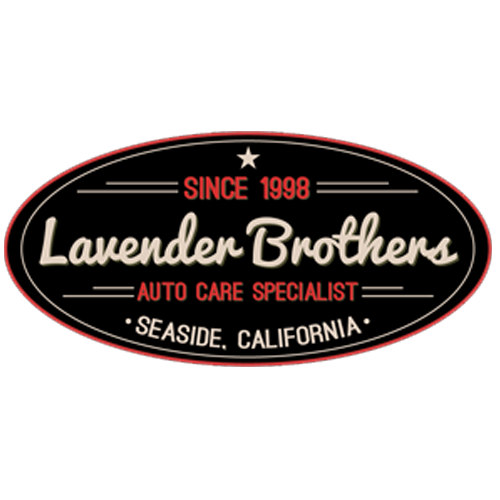 I highly recommend the shop. Im impressed and pleased with the attention to detail and the work done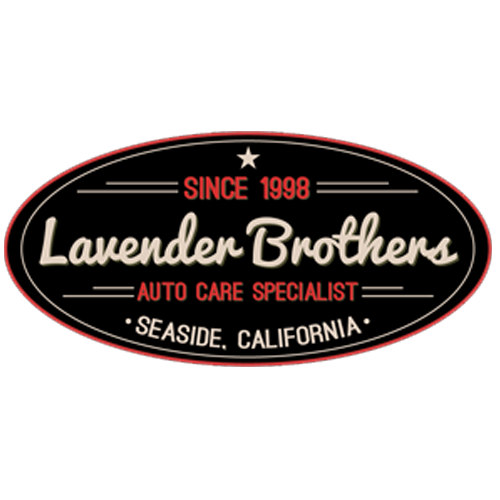 Excellent service at a reasonable price. Nice folks!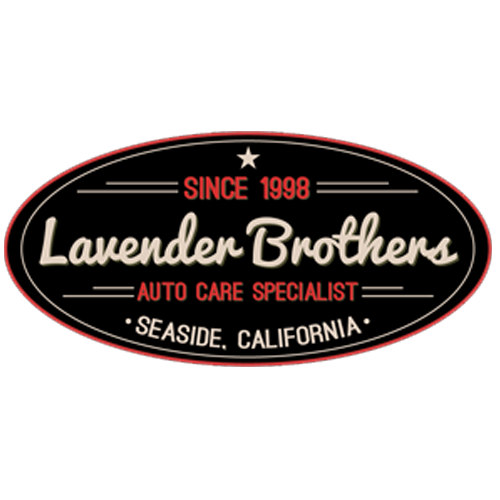 The work was thorough and excellent. Robin kept me informed all along the way. Toby, the owner, fixed the steering column on my old truck by fabricating the parts. I thought the price was fair and honest.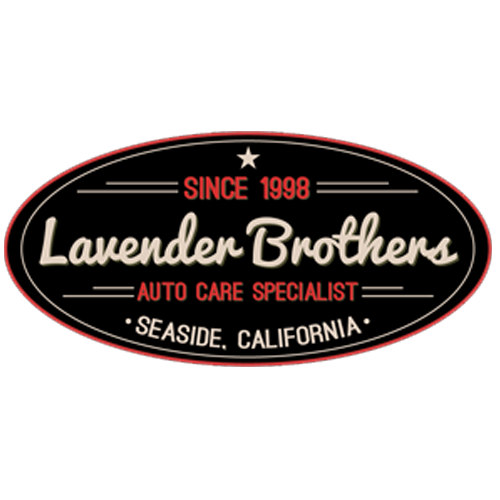 Excellent work, and Robin friendly and knowledgeable.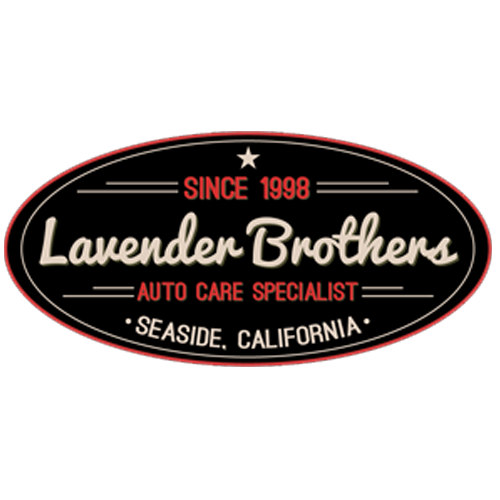 Excellent quality and service. Very patient and explains everything throughly. They make helpful suggestions without making that recommendation seem emergent when it isn't.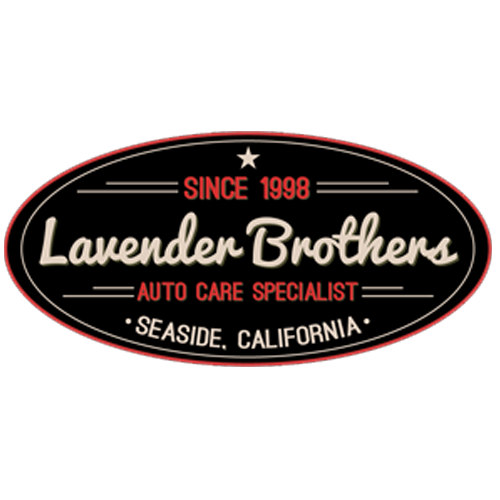 Highly recommend and professional service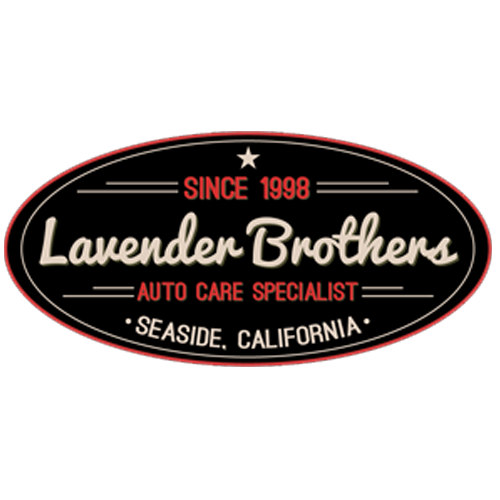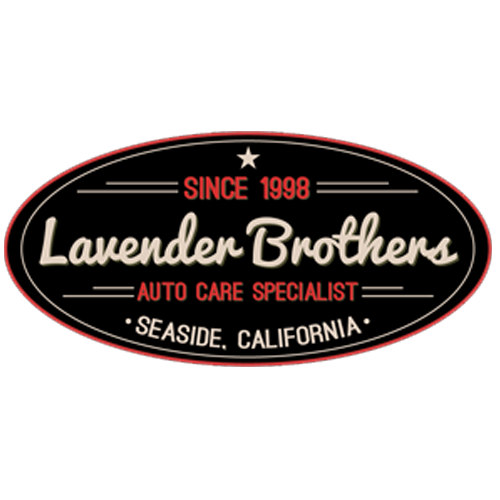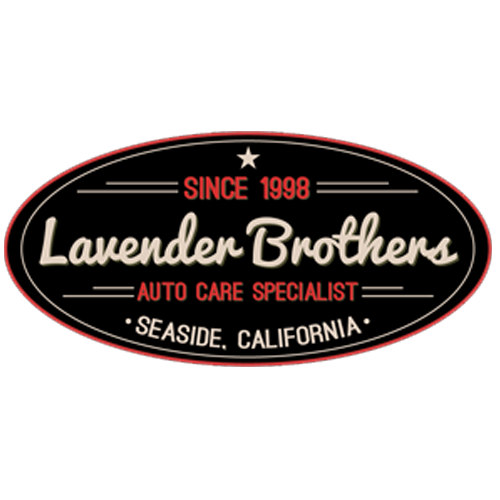 Lavender Brothers is a professionaly run shop. They made detailed informed recommendations per my concerns for my H3. For fourwheel drive concerns I feel at home in thier shop. They will also be my 1 Stop Shop for tuneups and fluid changes.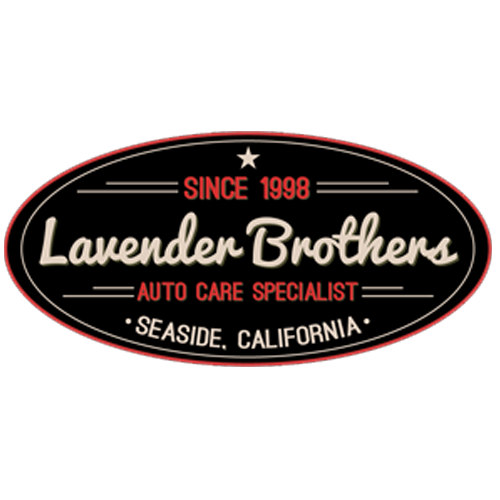 Great service and good work, got my job done right the first time and Robin was extremely helpful and flexible.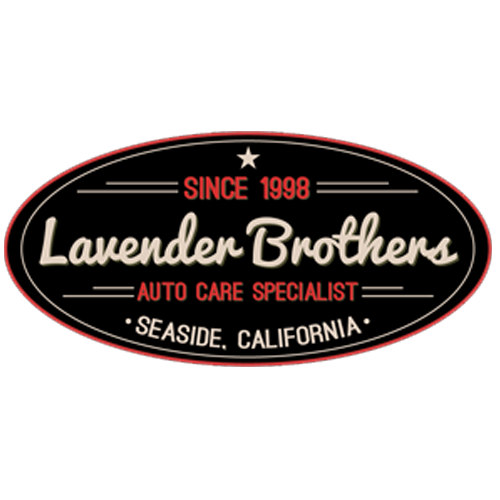 Highly recommend. Reliable. Professional. Stand behind their work. Toby is excellent!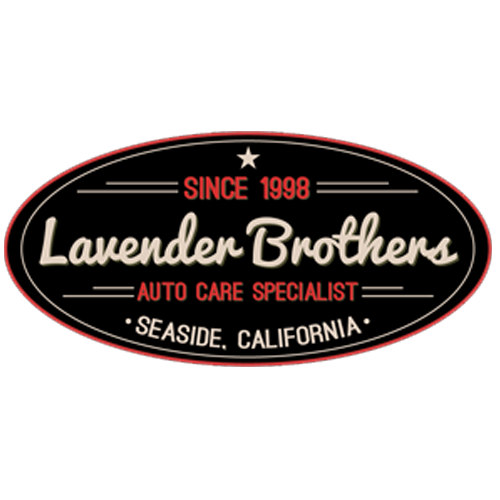 Honest, professional, and trustworthy.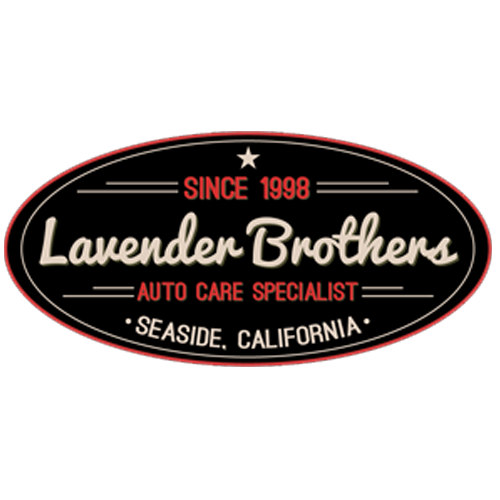 I would recommend your service.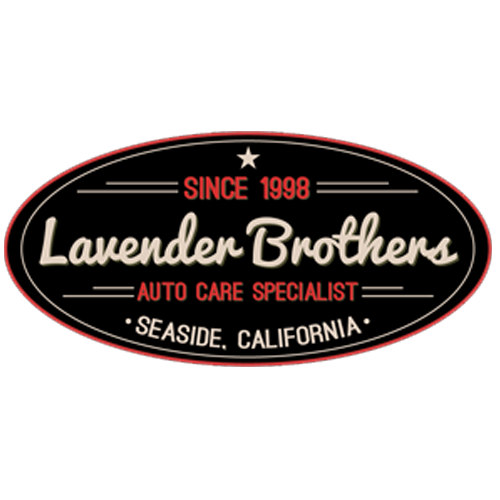 Lavender Brothers quality of work and customer service are unsurpassed. You can depend on them to get the job done right the first time.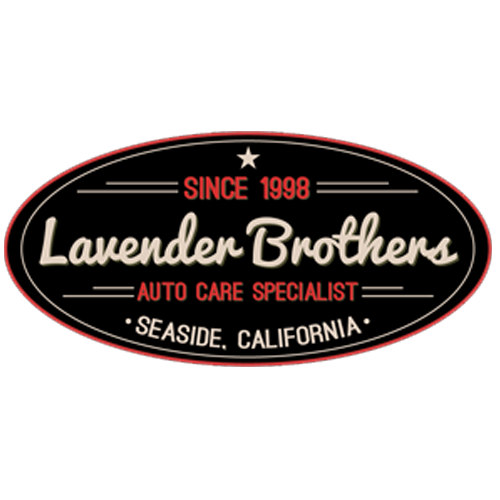 Quality of work and customer service was top notch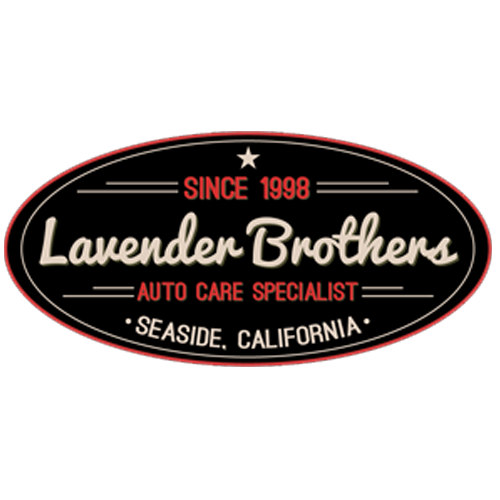 I dealt with Robin the manager and he was the best. Being in the hospitality industry for over 30 years I am very observant to how I am treated. I know it's not Saks fifth Avenue but I was pleasantly surprised! They took my 1991 Ford van and made it run like new again. Highly recommend them.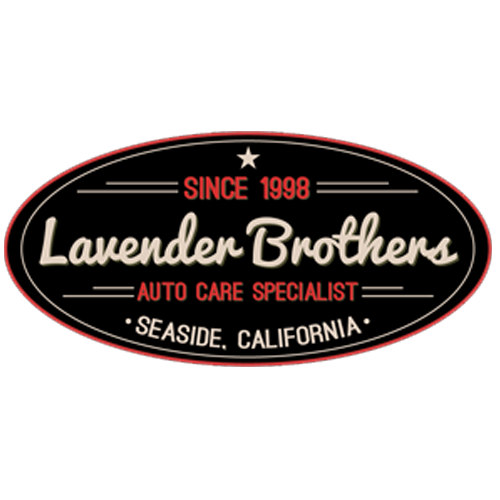 Got me in last minute and gave thorough review!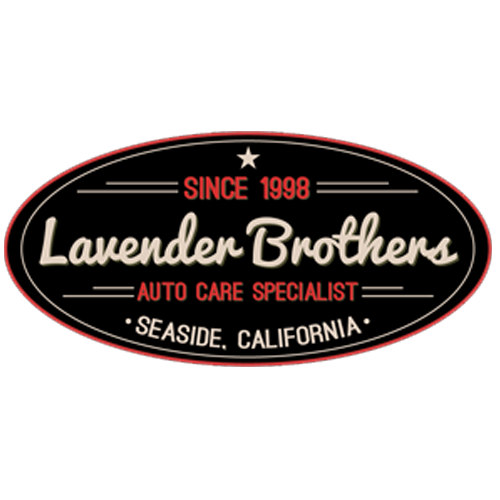 Very thorough, detail oriented. Transparent about diagnoses, recommended work and cost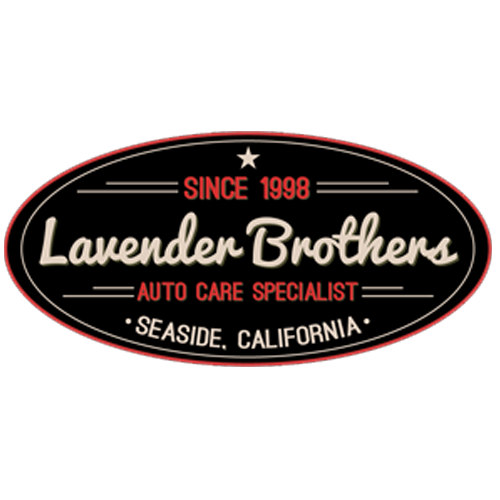 I've know Toby on a personal and professional level and nothing at all surprises me on his work and accomplishment levels to take on any task or challenges in the automotive industry ! Toby and all his crew is very knowledgeable and professional and I would recommend them to anyone with automotive or diesel needs ! THANK YOU LAVENDER BROTHERS AUTOMOTIVE !!!!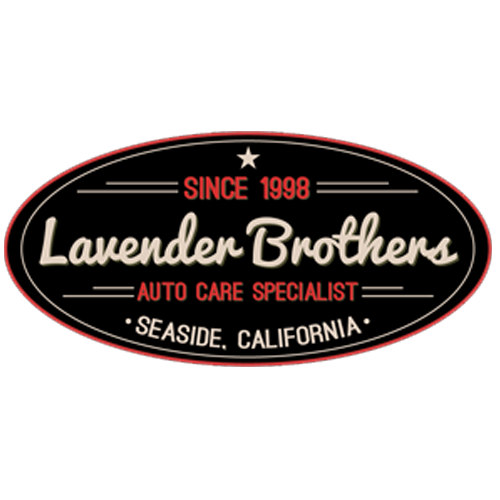 They are the best. We took our 2005 Lexus to the dealership awhile ago because remote mirror was not working. The dealership said the only solution was to buy new mirrors with mechanisms. Lavender digagnosed the problem immediately and fixed it in expensively. After years we now have operable side mirrors. Thank you Labender Bros!!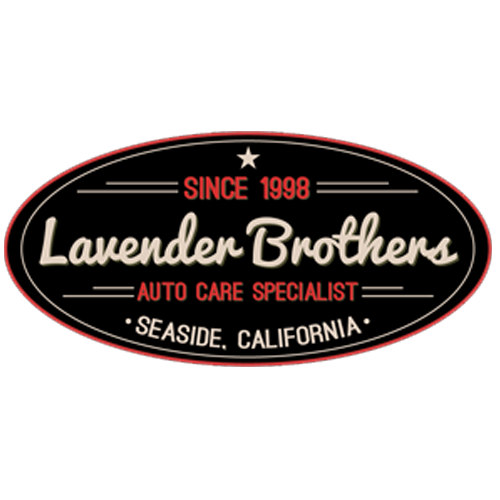 Tell them the work is of the highest quality, mechanics are thorough and work is done promptly at reasonable cost.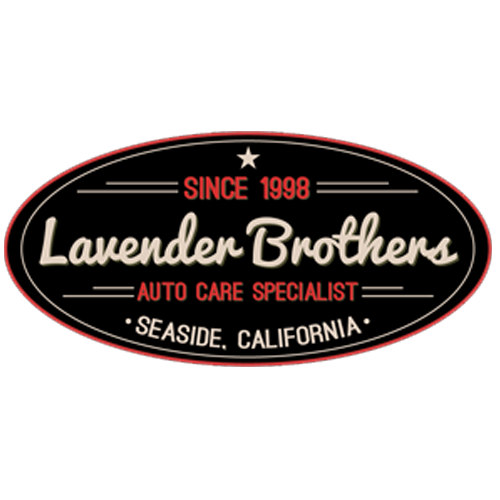 I would recommend. Know their business well - competent.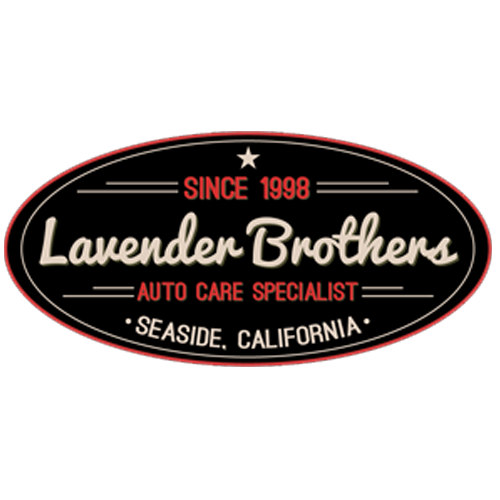 They are definitely the local Diesel pick up truck experts and I highly recommend Lavender Brothers.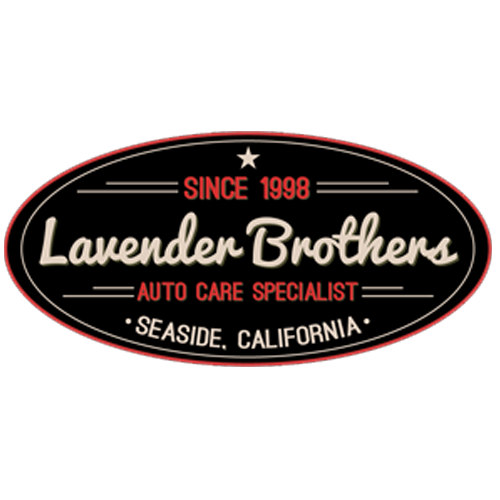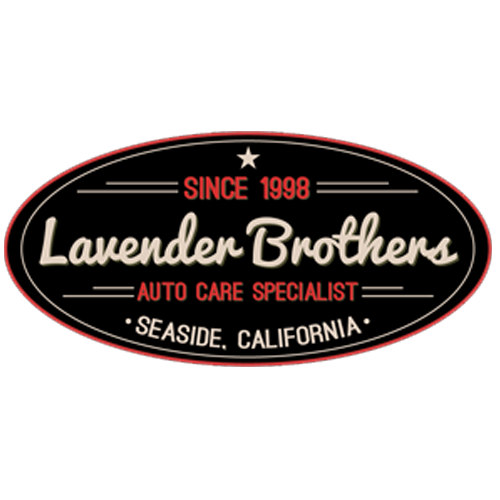 Excellent quality of work and customer service!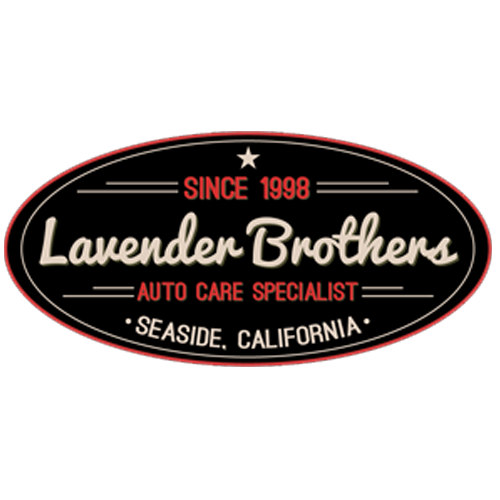 Everything Lavender Brother's does is great! I will continue to go to them for all my automotive needs.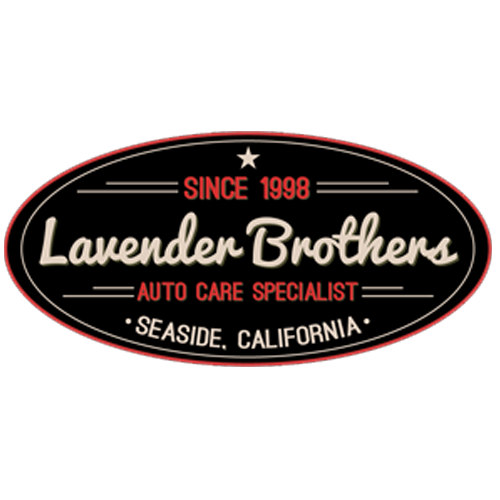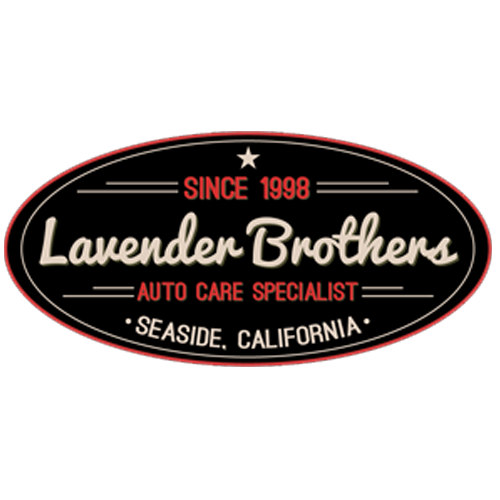 In this day and age it is not easy to find a service that you feel comfortable with. I'm happy to say that I found one in the Lavender Bros. Honest, professional and nice guys.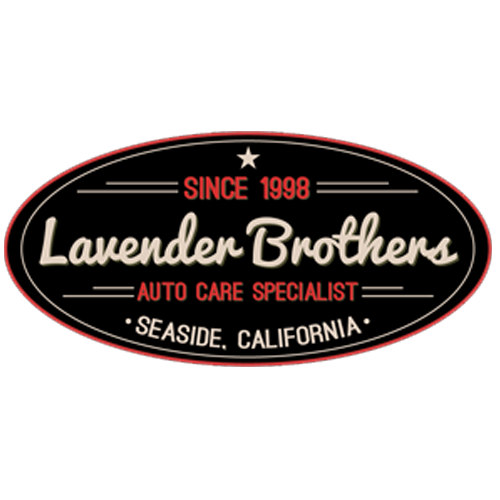 We love Lavender Brother's Automotive. They are always professional, the shop is clean. The quality of their work is unmatched by anyone else in town. They are always able to get us in without much of a wait time and their prices are better than anyone else in town.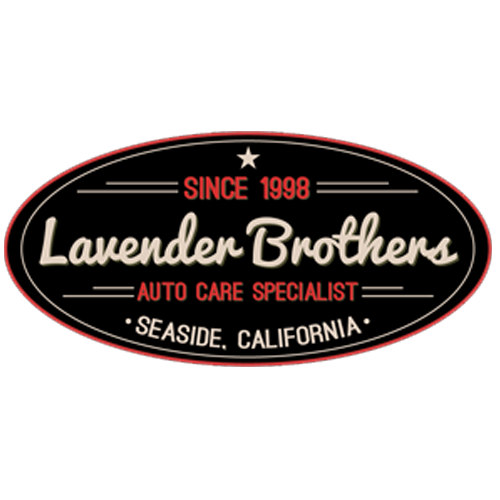 There are a lot of auto repair shops on and around the Monterey Peninsula. I chose Lavender Bro's years ago and frankly, I look at it this way, when you find someone that truly cares about you and your 4x4 why go anywhere else. Total pro's all the way!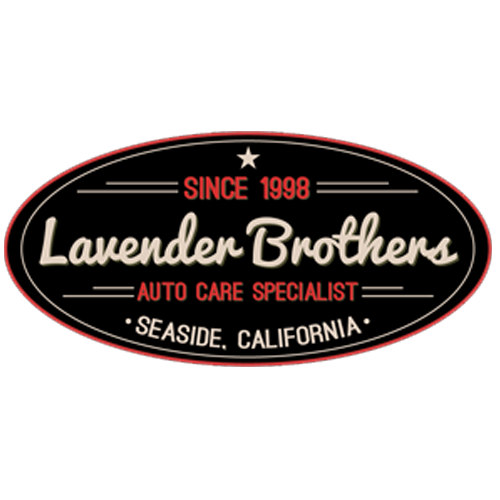 Very professional advice regarding suspension and drivetrain issues associated with my 2000 Chevy Z71.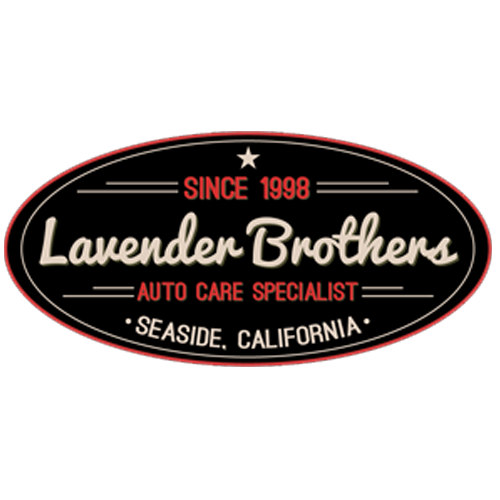 I would say the shop is run efficiently and the staff keep you informed in a timely manner. My Jeep needed a lot of work and now she runs like a dream!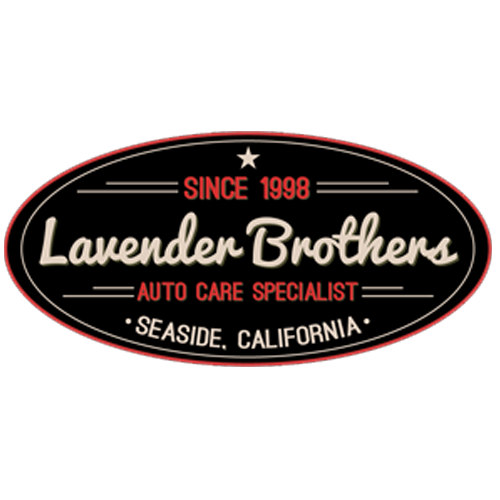 Excellent work and great communication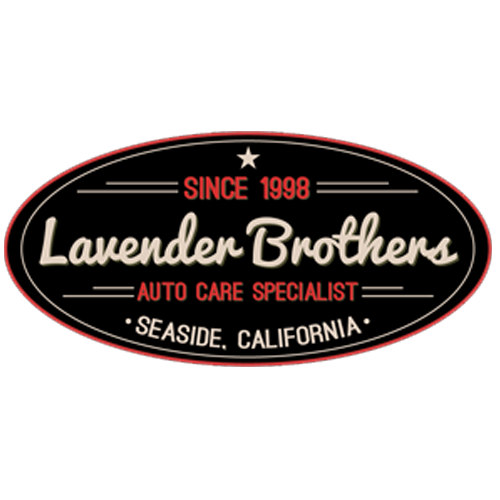 Excellent service, very knowledgeable, friendly staff.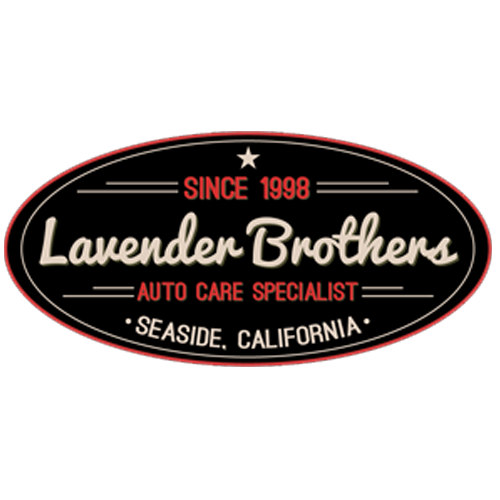 I always experience excellent customer service, and thorough, professional work on my Jeep Cherokee. Their prices are fair and they stand behind their work.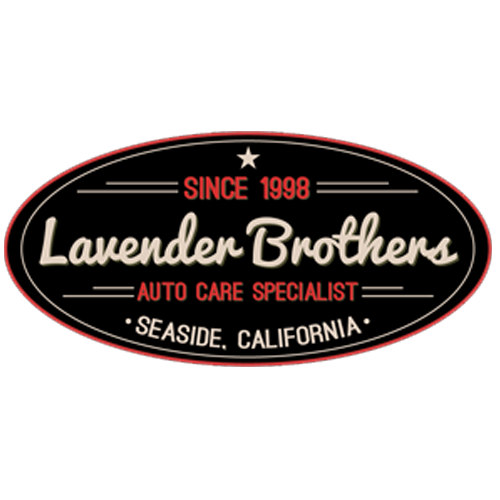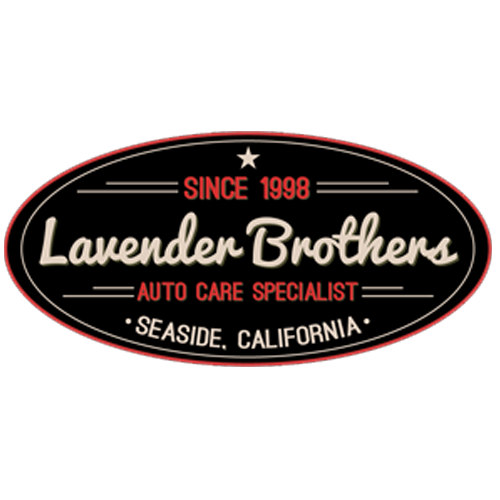 From Begining to end my experience with Robin, Toby, and all of the mechanics have been above and beyond. These guys are all professional and know what there doing.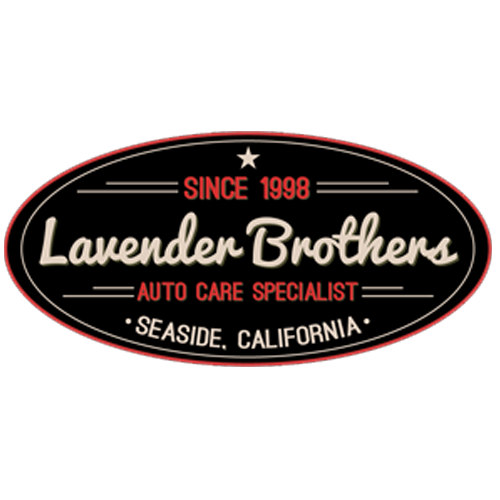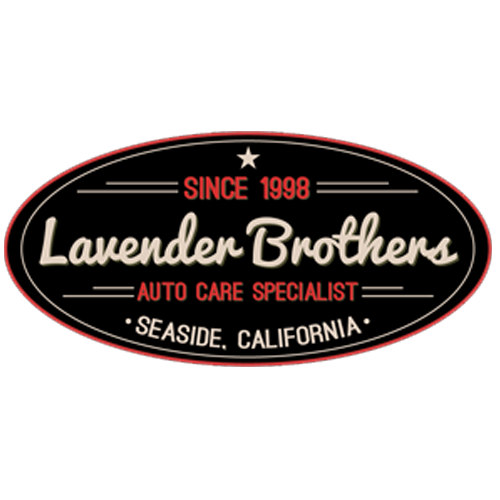 Toby was up front and did an amazing job on my truck. The fabrication turned out great! I was very pleased with the work!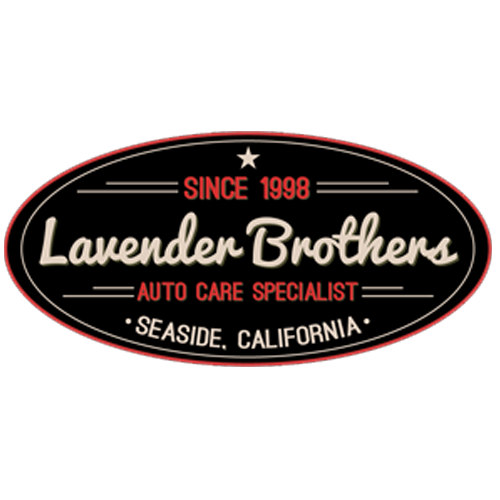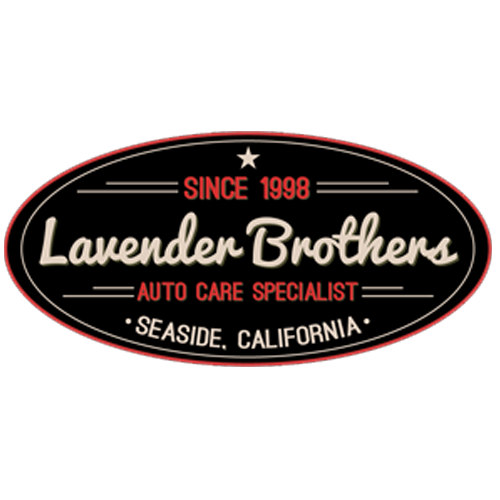 Toby and his crew are very knowledgeable. They have always far exceeded my expectations and gone the extra mile to take good care of my truck . They always do the job right , and at a fair price . I highly recommend them !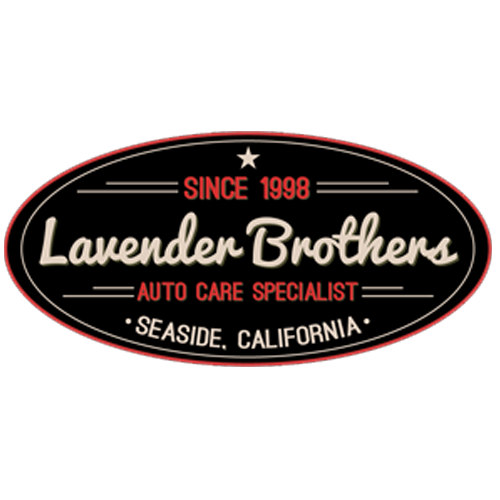 First time visit and it was a two day job. I am 100 percent satisfied. These guys are a good find.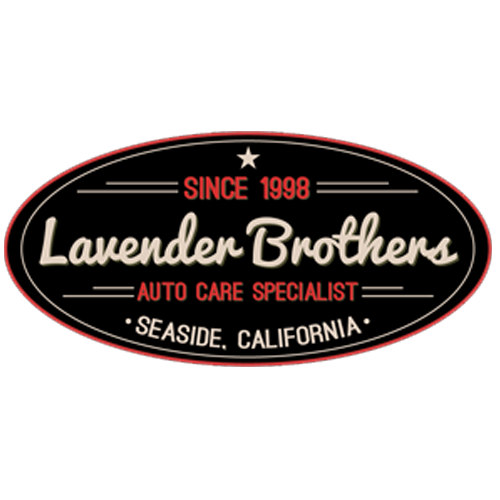 I would definitely tell them that this is a great diesel auto shop. I really appreciate Robin getting me in to evaluate a diesel truck I wanted to buy. I have full confidence now that this is the truck I wanted and more. Having the reports so readily available and digital will also help my local mechanic. Thanks, Robin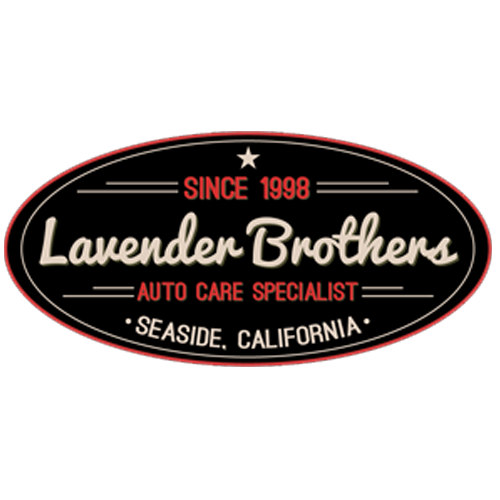 Most important to me is Quality and the understanding that each individual vehicle serves a specific purpose to it owner. When you buy a vehicle affordable price is taken into account so a lot of the parts are put there to keep the price down. A vehicle off the lot is just a base template to start with it's matching the best parts to one's needs for the job a vehicle has to do that makes it perform to the needs of the owner. I have really appreciated the depth Lavenders Brother's has gone to match my needs with the best possible option that works better for my specific vehicle. Some times that is a factory part. There knowledge in this area keeps impressing me. I was sent to Lavender Brothers from the dealership that I have had a long and trusting relationship with to them because what I needed was out of there scope. There scope being the base model and needs to maintain performance for average use. My vehicle does not get average use by a long shot. The dealer ship was constantly getting visits from me with problems they don't normally get and a few they did not want to tackle and was sent to Lavender Brother's. After my second visit I was asked questions that would lead to a better match of parts that was needed to get the vehicle to perform the tasks that I needed it to do. After 20 years of taking my vehicle to many different places that specialized in individual serves such as tires and alignment, drive train and axles, to technical diagnostic from the dealer ship. I have stopped going to those other places since I found Lavender Brother's. The topper for me was the attention to detail and the willingness to back there work even up to the level of abuse I put my truck to. My only regret was my own folly in getting a standard clutch instead of a racing clutch I've gotten in the passed.. Still kicking myself and waiting till I get the founds together to upgrade my clutch.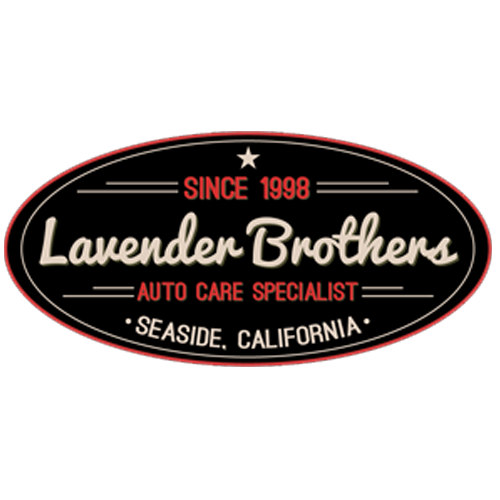 They do really good work. Very experienced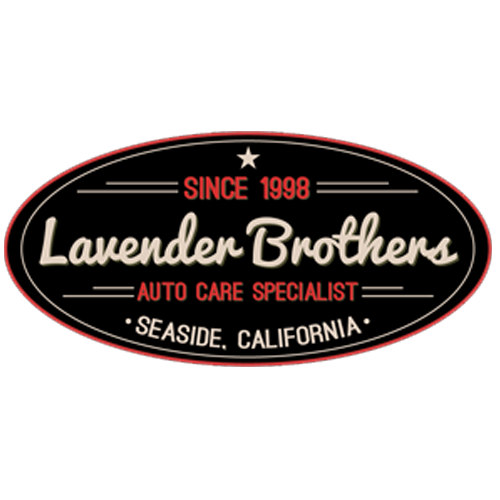 Great service. I had a Jasper transmission put into my SUV a year ago, and when it started having serious problems, Lavender Brothers worked with Jasper to install another unit completely under warrant. I was impressed!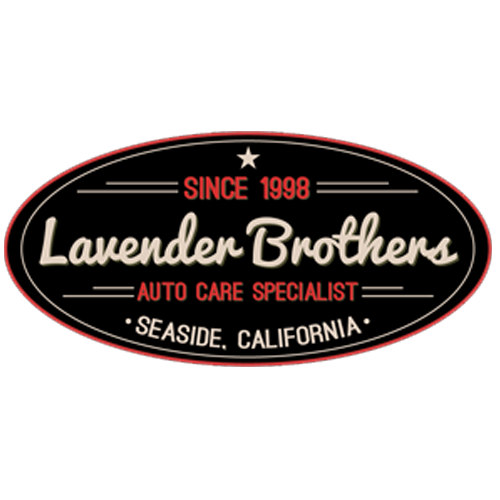 The crew here was play and knowledgeable. They did exactly what I asked for at a reasonable price and in a timely fashion. They have experience with a wide range of cars and trucks I will definitely be bringing my vehicle back here in the future for my auto repair needs. They also specialize in off-road vehicles so if you want to get a lift done or perhaps some rock sliders this is a good place to look at in this area. There are not a lot of shops around here that will do that.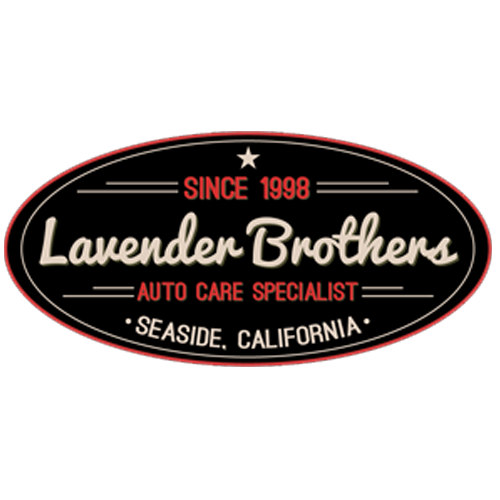 We pulled up to lavender automotive in Ashley's golden-peach 1983 VW Rabbit (AKA Buttercup) as sunset was fast approaching and the cold night was near with an oil pressure emergency. the kind gentleman, Robin and Matt there served us four different types of chocolate and free coffee and then swiftly took us at the beginning of the line and solved our issue. as we were on a road trip and had nowhere to stay this was quite essential. Needless to say we're quite pleased. After a short nap a cup of coffee a smile a handshake and a wave we rode off on our way south to whatever adventures awaited, with a car, and a clean bill of automotive health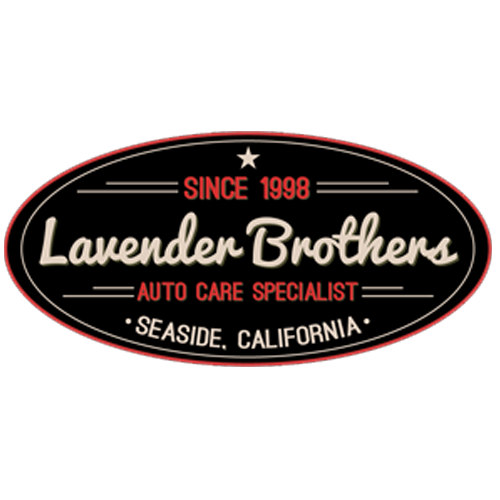 Decided to branch out and try another automotive repair place and picked this one based on prior reviews; was not disappointed. Had a chance to speak with Toby (owner) and Matt who were both very knowledgeable, friendly and willing to answer any questions. They don't try to sell you services you don't need and prices are very reasonable. Even if you have a place you have been going to for awhile, I highly recommend giving this place a shot.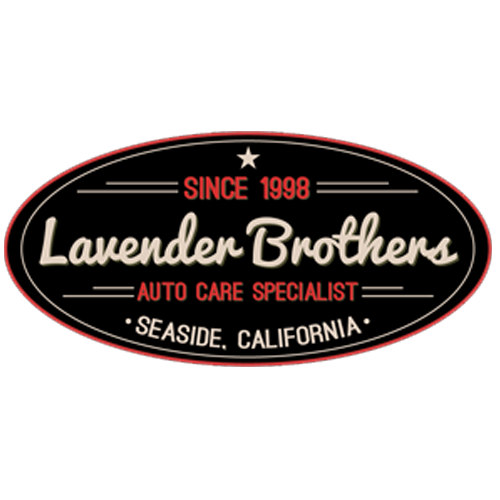 I brought my jeep into Lavender Brothers and they have been nothing short of amazing. Robin has been incredible helping me step by step with the customization of my jeep. This is the best shop in town for any automotive work or custom fabrication. I will not take my jeep anywhere else. Lavenders brother are the best shop in California.
Discover More About Reviews and Repair Services At Lavender Brothers in Seaside

8 Signs Your Car Needs a Professional Mechanic
Cost Saving Tips
General Vehicle Maintenance